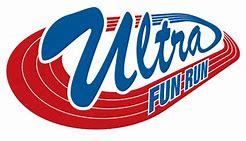 It's Fun Run Time!! Calibre Academy has begun the Ultra Fun Run Fundraiser! The fun run proceeds will go towards water bottle filler stations and physical education.
Kick Off: Wednesday, January 23rd
Fun Run: Wednesday, February 6th
Register online to send Pledge Requests to Family and Friends. Students collect pledges from family and friends and earn prizes. The program will culminate with their Ultra Fun Run activity. This program will help fund important school activities, supplies, and equipment.
4 Easy Steps:
Step 1: Get on the Internet- www.ultrafunrun.com website. Enter school's Student Access Code- CALIBRE19
Step 2: Register online- Prizes for registering and sending pledge requests.
Step 3: Send pledge request to family and friends.
Step 4: Use Social Media- share your pledge page.
More detailed information click here